It's Wednesday! That means a recap of my outfits from the GYPO Spring Style Challenge!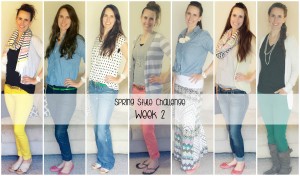 This week has been a great week with lots of cute outfits and variety. I've paired old things with new things and gotten new ideas on how to style some of my long loved items.
Remember – it's not too late to join us! Go here for more details.
This week I will cover last Wednesday through Tuesday (days 3-9 of the Challenge).
More